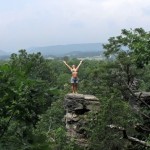 Denise W…Seven years clean and ready to give back every year. That's what BRANA has done for me and I want to share that with you too. Love Life Always!
Sheryl H…11 years at BRANA! Home Again! Only thing I miss this year is camping out – next year for sure.
Painter Dave R…Don't love me sooo much! BRANA Rocks!