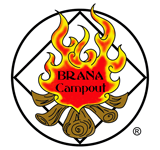 The BRANA Campout Planning Committee will meet at 11 am on Saturday, November 18, 2017 at 441 Ohio Ave., Harrisonburg, VA to continue the planning for the 37th Annual BRANA Campout.
We will be choosing a theme for the 37th Campout at this meeting, so if you have any suggestions please send them to campout@branacampout.org or reply to this post.
We continue to seek support from strong local NA members who want to get involved with the Campout. Please refer to our Bylaws to learn about qualifications and nomination procedures.